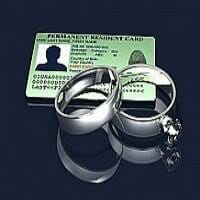 Marriage-Based Green Card
Family reunification has traditionally been a cornerstone of U.S. immigration policy, with a major emphasis on allowing immediate relatives—defined in immigration law as spouses, minor children, and parents of U.S. citizens—to live together in the United States.
In many cases, it's possible to apply for a marriage green card for an undocumented spouse.
The risks, expenses, and timelines vary depending on whether the sponsoring spouse is a U.S. citizen and whether the undocumented spouse entered the United States illegally.
Given recent increases in immigration enforcement, including against people who have no criminal