Mandatory Vaccination for all Green Card Applicants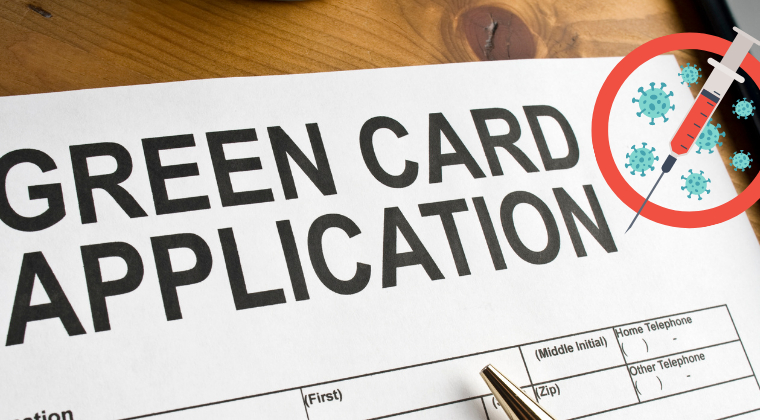 Mandatory Vaccination for all Green Card Applicants.
CDC announces that as of October 1st, 2021, all Green Card Applicants are required Vaccination against COVID- 19. Anyone who refuses the vaccination will be inadmissible into the United States. The COVID- 19 vaccination is added to the many mandatory vaccinations that needs to be acquired when applying for immigration. However, there are exemptions from aliens taking the COVID 19 vaccination. Those exemptions are applicable towards:
Those too young to receive the vaccine.
People with medical contraindications.
Individuals from countries with no or limited vaccine supplies.
The applicants must be fully vaccinated against COVID- 19 before the civil surgeon can complete their immigration medical examination. The applicants must also provide documentation of the vaccination to the civil surgeon in order for the surgeon to complete the medical examination. The purpose of the mandatory vaccination is to ensure that the noncitizens that are entering the United States do not have health conditions that can pose a threat to the public health.
Contributed by Svetlana Prizant, an Award Winning New York Immigration Lawyer
Call or visit Prizant Law at:
Prizant Law
118-21 Queens Blvd, Suite 507
Forest Hills, NY 11375