President Biden's Proposed Immigration Bill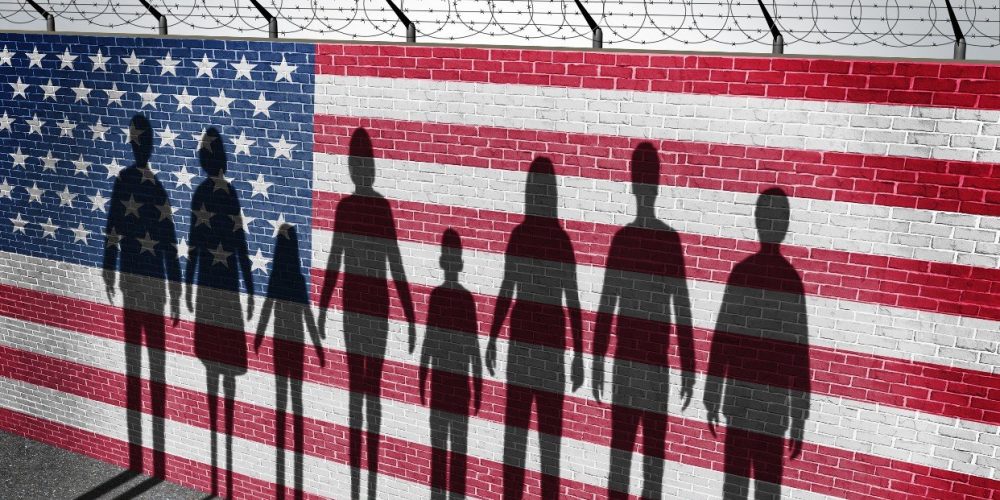 President Biden's Proposed Immigration Bill
Since President Biden took office in January of 2021, he proposed a new immigration bill that would modernize our immigration system. The Biden administration has acted on reversing several immigration rules and regulations from the previous administration. For instance, Biden has lifted restrictions on refugee admissions, preserving deportation relief for immigrants that arrived into the U.S. as children, and has terminated the "public charge rule" that previously denied individuals visas and green cards. President Biden's Immigration bill gives hope for millions of immigrants living in the U.S. with no legal status. Essentially the goal of this immigration bill is to provide hardworking people who enrich our communities every day and who have lived here for years, in some cases for decades, an opportunity to earn citizenship. This proposed Bill has been one of the most expansive immigration Bills to ever be proposed by any president. The bill would offer an eight-year path to citizenship for the nation's estimated 11 million immigrants. The bill also seeks to update the existing family-based immigration system, revise employment-based visa rules and increase the number of visas available to. More on The Goals of The Biden Administration with Immigration are found below:
Keeping Families Together
Biden's proposition would expand family-based green cards in an assortment of ways, such as by expanding per-country caps and clearing backlogs. Family based green cards, which happen when a U.S. Citizen or Green Card holder family member sponsor another would. In addition, Biden proposes eliminating lengthy wait times that relatives often have to wait years for. Biden also proposes ending the three- and ten-year bars that keep families apart.
Employment Based Green Cards
When it comes to Employment based Green Cards, the Biden administration proposes a boost in the number of approved employment based Green Cards. This would allow the use of unused visa slots from previous years and will also allow the spouses and children of employment-based visa holders to receive green cards without counting them against the annual cap. These measures could help clear the backlog of applicants waiting for their approvals. The proposed legislation also would eliminate the per country cap that prevents immigrants from any single country to account for more than 7% of green cards issued each year.
DACA
There are approximately 636,000 unauthorized immigrants that have temporary work permits and protection from deportation through the Deferred Action for Childhood Arrivals, or DACA. DACA recipients are brought into the U.S. as minor children and have been protected from deportation. One of Biden's first actions as president was to direct the federal government to take steps to preserve the program. Biden's immigration bill would allow DACA recipients to have a path to U.S. citizenship that can benefit thousands of DACA recipients.
Refugee Admissions & Inclusivity 
            Biden's Immigration Bill seeks to promote diversity and inclusivity. Biden has increased the refugee admission cap to 125,000 for fiscal 2022, which started on Oct. 1, 2021. The bill would also provide new funding to state and local governments, private organizations, educational institutions, community-based organizations, and not-for-profit organizations to expand programs to promote integration and inclusion, increase English-language instruction, and provide assistance to individuals seeking to become citizens.
Temporary Protective Status 
More than 700,000 individuals have TPS, a federal program that gives time-limited permission for some immigrants from certain countries to work and live in the U.S. Biden's bill proposes granting citizenship to certain immigrants who receive TPS benefits. According to this bill, TPS recipients who meet certain conditions could apply immediately for green cards that let them become lawful permanent residents. The proposal would allow TPS holders who meet certain conditions to apply for citizenship three years after receiving a green card.
Grow our Economy
            The Bill would promote the growth of our economy by promoting more work-visas, allowing individuals with college degrees to remain in the U.S., improve access to green cards for workers in lower-wage sectors; and eliminate other unnecessary hurdles for employment-based green cards.  The bill also creates a pilot program to stimulate regional economic development, gives DHS the authority to adjust green cards based on macroeconomic conditions, and incentivizes higher wages for non-immigrant, high-skilled visas to prevent unfair competition with American workers.
Where does this Bill Stand Today? And What can U.S. Citizen's do to help Pass this Bill?
This bill is actively being reviewed and has not been approved by congress yet. U.S. Citizens can offer their help to pass this bill by showing their encouragement towards it, meaning standing with immigrants and uniting together to show your support. Showing your support and advocating to pass this bill can go a long way. Write letters to your local representatives such as your congress person. Furthermore, supporting organizations dedicated to helping immigrant members can also be extremely helpful.
If you are seeking citizenship or permanent residence status for yourself or a loved one, contact the knowledgeable top rated New York immigration lawyers in Queens, NY at 718-407-0871
Contributed by Svetlana Prizant, an Award Winning New York Immigration Lawyer
Call or Visit Prizant Law Today At:
Prizant Law
118-21 Queens Blvd Suite 507
Forest Hills, NY 11375
718-407-0871