About Prizant Law
Prizant Law is boutique NYC immigration law firm specializing in family petitions, marriage-based green cards, LGBT visa processing, deportation defense, visas, green cards, naturalization, asylum, VAWA, waivers, family and business immigration.
Svetlana Prizant, ESQ
Svetlana Prizant is the Managing Attorney of the firm and has personal experience in the immigration and naturalization process as an immigrant herself. Svetlana Prizant was honored with a Super Lawyer Award of 2020 and designated as a Rising Star by Super Lawyers Magazine in the field of Immigration Law. In 2019, she was named one of the ten best attorneys in immigration law by The Legal Practice Magazine. In 2018 she was one of the Top Forty Under Forty Honorees by the American Society of Legal Advocates and received the client satisfaction award by the American Legal Counsel Institute.
Using legal experience combined with an understanding of the immigrant communities Mrs. Prizant represents, she has repeatedly obtained extraordinary results for her clients. Mrs. Prizant began her practice with the sole intent of providing one-to-one service to all her clients. Her interest in immigration law stems from her personal background as well as her belief in the essential role immigrants play and the positive contributions they make to American society. Having immigrated to the United States she has experienced first-hand all phases of the immigration and naturalization process.
While in private practice in the most densely immigrant-populated area of the United States, Queens, New York, Mrs. Prizant handled immigration matters ranging from tough criminal deportations, to political asylum, complex family petitions, appeals and motions to reopen as well as all business related immigration matters. As a New York immigration defense lawyer, she has worked with immigrants from all over the world, including Eastern Europe, (Russians, Ukrainians, Uzbekistanis, Georgians, Albanians); Latin America (Colombians, Ecuadorians, Dominicans, Mexicans, El Salvadorians, Hondurans, Guatemalans, etc.); the Middle East (Egyptians, Yemenis, etc.); The Caribbean, (Haitians, Trinidadians); and The Indian Subcontinent (Indians, Pakistanis, Bangladeshis). Defending immigrants from incredibly diverse backgrounds in the bustling melting pot that is New York City has sensitized Mrs. Prizant to the specific needs and the cultures of clients from all these regions. Mrs. Prizant is admitted in the New York Appellate Division of the Supreme Court, Second Department.  She is also a weekly columnist for the Ladies' World Magazine and Queens Ledger newspaper.
Mrs. Prizant obtained her Bachelor of Arts in Political Science from Queens College and her Juris Doctor from the St. John's University. As a law student, she gained practical experience at two competitive Clinics: Asylum and Refugee Rights Clinic and The Child Advocacy Clinic.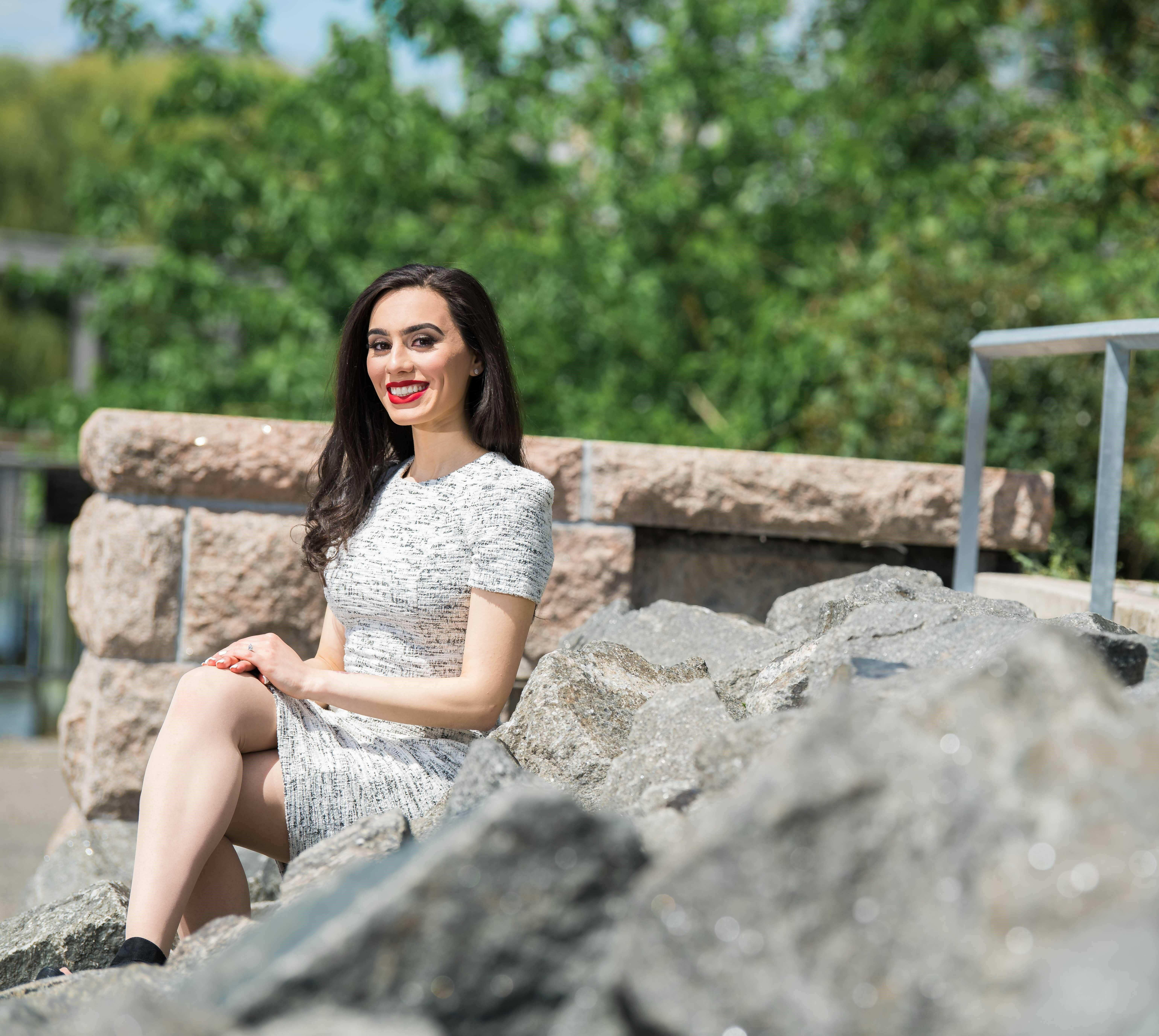 Natalie Kushmakova, JD Candidate 2021
Mrs. Kushmakova is a first-generation U.S.-born citizen. Her family emigrated from the U.S.S.R. (former Soviet Union) in 1991. Mrs. Kushmakova's family fled due to persecution on account of religion. Their struggle to start anew in a foreign country has always been the reoccurring theme of the stories told to her and her sibling. All the steps taken just to give them, the children, a better future and a better life, cannot be forgotten. These stories often included individuals who extended a helping hand so as to make the transition smoother. Being raised on these stories Mrs. Kushmakova has always appreciated the fact that she had been given the opportunity to have a betterlife here in the United States. She found that it was her duty to do what she can to help individuals, who are now in the position her family was in, to give back to people as a token of appreciation for what was given to her family. As many first-generation young adults' notice, deeply tied traditions often follow families to their new home. For Mrs. Kushmakova, one such tradition has been to put family before all else. Mrs. Kushmakova can easily say that such a value has been deeply embedded in her. Mrs. Kushmakova's great appreciation for individuals who help foreigners in need, mixed in with her value for family, has prompted a great desire within her to become an advocate for people burdened by the complex immigration system. Mrs. Kushmakova graduated from Queens College of City University of New York (CUNY), with a bachelor's degree in Political Science. Now, she is enrolled in Touro College Jacob D. Fuchsberg Law Center, pursuing her dreams of being a legal advocate, in efforts to help individuals like her parents, who want, so badly, to give their children better opportunities, and ultimately, better lives.
Mrs. Kushmakova intends to use her drive to help others, together with her legal education, to further her goal in which she is able to help families come together and stay together, regardless of what unsystematic obstacles might appear.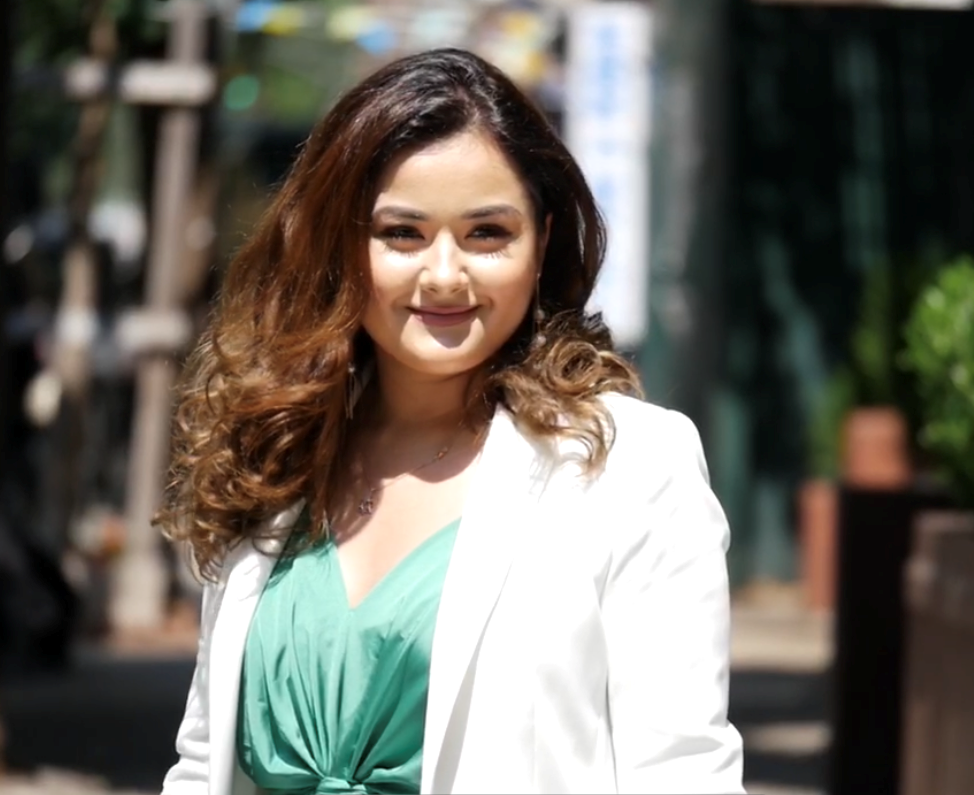 Diana Khaimova, P.A.
Mrs. Khaimova is a native of Russia and a derivative U.S. citizen. She arrived in the United States at the age of nine, scared and uncomfortable in her new surroundings. She—like many of our clients today—went through the process of applying for permanent resident status. Her father had migrated to the United States in search of better opportunities that would help sustain his family. Mrs. Khaimova was just two years old when her father had left her. Mrs. Khaimova's mother was working as a teacher and became the sole breadwinner for her two daughters. After many interviews and several denials at the U.S. Embassy in Moscow, her long-awaited reunion with her father became a reality. Along with her mother and sister, they waited a total of seven years to migrate to the United States and become a whole family once more. Being under the age of 18 at the time, she became a derivative of her parent's hard work. Her personal background rooted her commitment and desire to help others with their immigration status. She values family above all else and thus has a foundational knowledge of the struggles that families go through when being separated due to immigration issues. Mrs. Khaimova never took her parents' sacrifices in life for granted. She is eternally grateful and thus intends to become an advocate for people who are going through the immigration system the way her family once had. Now, Mrs. Khaimova is a graduate from Hunter College of City University of New York (CUNY), with a bachelor's degree in Political Science and a minor degree in Legal Studies.
She intends to follow her passion and continue her studies in order to become a legal advocate for those whose lives are being funneled by the everchanging immigration system.