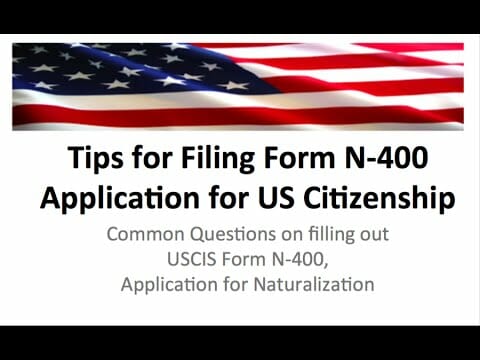 Understanding the "Application for Naturalization"
What is Form N-400?
Form N-400 (officially called the "Application for Naturalization") is a government form used by green card holders who are ready to apply for U.S. citizenship after meeting certain eligibility requirements.
Filing this form with U.S. Citizenship and Immigration Services (USCIS), which is part of the U.S. Department of Homeland Security (DHS), is the first step of "naturalization" the process of becoming an American Citizen.
N-400 Eligibility
Q: Who can file Form N-400?
A: Only individuals who have satisfied the eligibility requirements for naturalization may file an N-400.