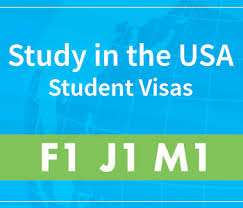 Student Visa: F-1 versus J-1
All full time, degree seeking international students are eligible for an F-1 visa, some students may be eligible for both a J-1 visa and F-1 visa. In this case you may have to choose which one is best for you.
Who is eligible to choose between F-1 and J-1 visa?
To be eligible for a J-1 visa at least 50% of your total financial support must be from a source other than personal or family funds. This financial support may be a scholarship, fellowship, or assistantship from an external