What is President Biden's Immigration Plan?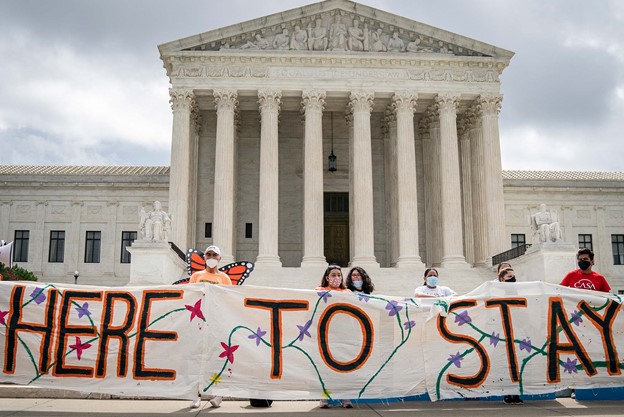 What is President Biden's Immigration Plan?
One of the promises that President Biden has made while running for president had been immigration. He was committed to change the system that was before him. He promised many things but what exactly may this plan entail?
First off, President Biden has signed an order that invalidates the Muslim Ban. Part of this order states that people who were denied a visa due to the ban may be reconsidered without any discrimination on their race. The ban that was placed by the Trump Administration had placed a ban on immigration from selected Muslim countries.
Biden's plan on the Border Wall is to stop military funds from supporting the construction of the wall. The Biden Administration is transmitting the money dedicated for the Border towards other expenses that would benefit the economy.
Biden plans to preserve DACA (deferred action for childhood arrivals) program. This means that these dreamers will continue to be protected and will not have to worry about deportation.
Since he has become president, Biden has paused deportation for one hundred days. This applies to anyone that has arrived in the United States and was ordered to be deported before November 1st of last year. This is a temporary pause on deportation that excludes terrorists or other criminals from being deported.
Reform towards the " Remain In Mexico" policy has been suspended by the Biden Administration. This was a policy that was passed in the Trump era which prevented asylum seekers in Mexico to remain in Mexico until court proceedings were passed in their favor. The president is committed to ending the program because this program had serious concerns for the safety of asylum seekers.
A special task force will be created that aims to connect all the families who were separated during Trump's Zero Tolerance Policy. The thousands of families who were separated from each other can now be reunited under Biden's new policy.
The public charge rule which denied many immigrants the ability to attain citizenship because of they were unable to take care of themselves was lifted by the Biden Administration and no longer plays a major role in approval for citizenship. Joe Biden has asked the Supreme Court to set aside the public charge rule because he believes that it does not give people a fair advantage to become citizens just because they are in need of food stamps or other government assistance.
Biden Grants a Temporary Protected Status (TPS) for Venezuelans seeking to escape the humanitarian crisis in Venezuela. This temporary status will last 18 months so that the person seeking refuge will have the ability to feel protected and have the right to receive a green card under this status.
The US Citizenship Act of 2021 is a bill that aims to promote immigration, strengthen the economy, promote reunification of families, and acknowledge the causes of migration. This bill aims to uphold the founding principles of immigration and the belief that all people should be given the same opportunities regardless of their race, religion, etc.
Citizenship for undocumented people seems promising in the Biden Administration. The bill that is in the process of being passed works to provide temporary legal status for those who have been in the United States on January 1, 2021, or before that time. The people must pass all of the background checks in order to be allowed in the country. People who are interested in attaining citizenship would be eligible after three years of having a green card while passing more background checks as well as demonstrating knowledge of the English language, and American history.
The Biden Administration works to address the causes of migration by setting up centers that would help refugees. The bill aims to address the issues of migration as well as increase funding towards immigration enforcement. This means that more money will go into security, training, and infrastructure at the border.
Please contact the knowledgeable top rated New York immigration lawyers in Queens, NY at 718-407-0871 for your innovative immigration solutions.
Contributed by Svetlana Prizant, an Award Winning New York Immigration Lawyer
Call or Visit Prizant Law Today At:
Prizant Law
118-21 Queens Blvd Suite 507
Forest Hills, NY 11375
718-407-0871