Stop Your Deportation Under Pereira V. Sessions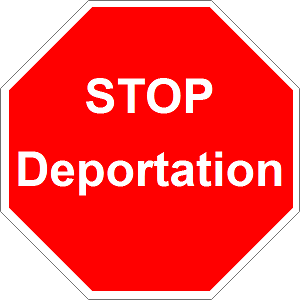 On June 21, 2018, the Supreme Court issued a decision in Pereira v. Sessions which will benefit many thousands of persons who are in removal/deportation proceedings, who have been ordered to leave the US or who have already been deported.
The Supreme Court, by an 8 to 1 vote, ruled that Mr. Pereira, a Brazilian citizen who came to the US on a visitor's visa in 2000, overstayed and was placed in removal proceedings in 2006, was eligible to apply for a green card through cancellation of removal as a non-LPR.
Who Benefits Under the Pereira Decision?
The Supreme Court's decision will allow thousands of persons whose cases are before Immigration Judges or on appeal to the BIA or the Federal Courts to apply for cancellation of removal. It also benefits persons who have been ordered deported, granted voluntary departure or who have been granted relief, like withholding of removal, which does not lead to permanent resident status.
To qualify for relief from removal under Pereira, a person must qualify to apply for cancellation of removal if the stop time rule does not apply to them because their NTA did not specify the date and time of their hearing before Immigration Judge. Cancellation of removal is available to those who meet the following requirements:
You have been physically present in the US for a continuous period of 10 years prior to the institution of removal proceedings. (This requirement is not applicable if you have served a minimum of 24 months in the US Armed Forces, were present in the US during your enlistment or induction, and are either serving honorably or have received an honorable discharge.) "Continuous"means that you cannot be out of the U.S. for more than 90 days at a time, or 180 days in the aggregate, during the 10-year period.

You have been a person of good moral character for 10 years;

You are not inadmissible under §212(a)(2) or (3) (criminal and security grounds) or deportable under §237(a)(1)(G) (marriage fraud), (2) (criminal grounds), (3) (failure to register and falsification of documents) or (4) (security and related grounds).

Your removal would result in exceptional and extremely unusual hardship to your spouse, parent, or child, who is a citizen of the United States or a lawful permanent resident.
Persons who meet the above criteria should consult with immigration attorneys as soon as possible to learn what needs to be filed to request that an Immigration Judge or the BIA reconsider their cases. While their applications for cancellation of removal are pending, they are eligible to receive Employment Authorization Documents (EADs).
Contact one of our experienced immigration lawyers in New York City today at 718-407-0871 or online at https://www.prizant-law.com if you need help in stopping your deportation.