The Challenges of Visa Waiver Overstays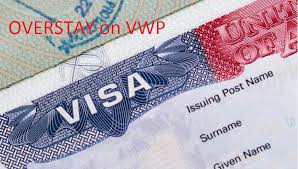 This program allows citizens and nationals of various countries who meet certain conditions to travel to the U.S. for business or pleasure reasons, without first obtaining a visa. However, individuals who wish to enter the Visa Waiver Program must sign an agreement that they will not challenge a decision that prevents them to enter the U.S. or to remain there and forfeit their statutory right to appear in immigration court for a hearing.
As a result, program participants who overstay the 90 days in the U.S. granted by the Visa Waiver Program already have agreed to waive immigration court proceedings, unless they are pursuing an affirmative application for asylum. Due to the waiver form that all participants in the program must sign, it can be extremely difficult to prevent an individual who overstays the bounds of the Visa Waiver Program. Nonetheless, there is the possibility of humanitarian relief in some cases, depending on the circumstances. Additionally, if the individual was brought to the U.S. as a child, it is possible to argue that the immigrant child had no ability to truly waive his or her rights to contest any deportation under the Visa Waiver Program. Therefore, it arguably is a due process violation to then deport the individual without a hearing or any ability to challenge the deportation. For these reasons, all individuals who are currently reenrolled in or overstayed their time under the Visa Waiver Program should be aware of the difficulties that they could face in fighting deportation under this type of situation. Prizant Law, an immigration law firm who has dedicated their practice to protecting the interests of immigrants who are seeking to remain in the U.S. and facing potential deportation, whether due to a visa overstay or another reason. We are prepared to build the strongest case possible in order to defend you against deportation. Contact one of our experienced immigration lawyers in New York today at 718-407-0871 or online at https://www.prizant-law.com if you need help with solutions to your immigration problems.
Contributed by Svetlana Prizant, Esq., an Award Winning New York Immigration Lawyer
Call or visit Prizant Law at:
Prizant Law
118-21 Queens Blvd Suite 507
Forest Hills, NY 11375
(718) 407 0871