How USCIS Estimates Application and Petition Processing Times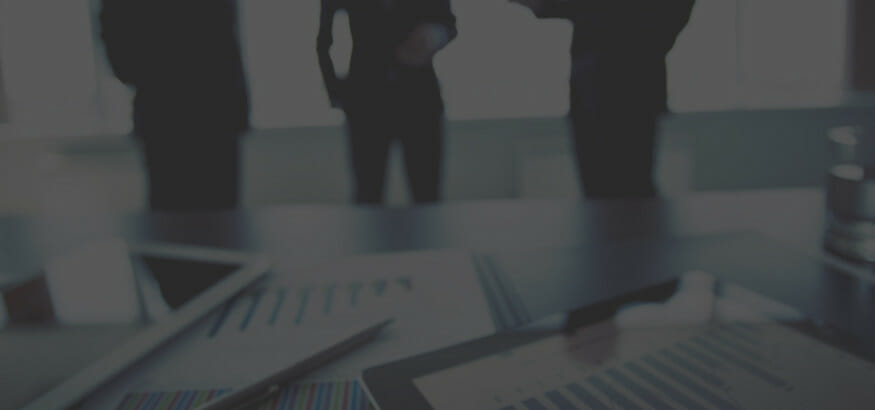 U.S. Citizenship and Immigration Services (USCIS) has long been faulted for releasing processing time estimates for immigration benefit applications that are far shorter than the amount of time actually required to process the applications. In March 2018, the agency introduced a pilot program in an attempt to remedy this problem.
The pilot program changed how USCIS estimates processing times for four of the most widely used immigration benefit applications, such as those for green cards and citizenship. While processing time estimates have become more accurate for the four types of applications included in the pilot program, some problems remain. Additionally, the pilot program has not yet been extended to the many other types of immigration benefit applications and petitions which fall under the purview of USCIS.
Accurate processing time estimates are particularly important given that so many filings are backlogged at USCIS. Without accurate estimates, neither applicants nor employers who have filed petitions on behalf of prospective or current workers have a realistic sense of how long their applications or petitions will be stuck in the backlog. This makes it extremely difficult, if not impossible, to judge when an applicant will become available for work or able to travel internationally. The resulting confusion leads to numerous inquiries about the status of applications, which inundate USCIS and congressional offices.
This fact sheet provides an overview of how USCIS calculates processing times and the concerns over the accuracy of these estimates.
USCIS Pilot Program Changes Processing Time Estimates for Select Immigration Forms
In October 2016, USCIS created a Processing Times Working Group to address longstanding criticisms of the agency for significantly underestimating the amount of time it takes to complete cases. In response to these concerns, USCIS implemented a pilot program on March 22, 2018, to improve the accuracy of its estimates. The agency's program included a new automated methodology for calculating processing times for four types of immigration applications or petitions:
A time range is now provided for these filings. USCIS calculates the processing time range based on the previous month's completions, with the low end reflecting the time needed to complete 50 percent of cases and the high end showing the time it took to complete 93 percent of cases.
The processing time estimates calculated in this way are often quite broad. For example, as of July 17, 2018, an I-485 application for family-based adjustment of status pending with the Albuquerque USCIS Field Office took anywhere from 10.5 months to 23.5 months to adjudicate (see Table 1). An employment-based I-485 pending with the California Service Center took between 10 and 31.5 months to complete.
Table 1: Estimated Processing Time for Application to Register Permanent Residence or Adjust Status (Form I-485), July 2018
USCIS Field Office in Albuquerque, New Mexico
| | | |
| --- | --- | --- |
| Estimated Time Range | I-485 Form Type | Case Inquiry Receipt Date |
| 10 months to 19.5 months | Employment-based adjustment applications | December 20, 2016 |
| 10.5 months to 23.5 months | Family-based adjustment applications | August 22, 2016 |
Source: U.S. Citizenship and Immigration Services, "Check Case Processing Times," accessed July 17, 2018, https://egov.uscis.gov/processing-times/.
Processing Times for Other Immigration Filings
USCIS lists estimated time ranges for processing applications and petitions that are not part of the pilot program. But there is a lack of transparency as to how the agency calculates this time range. USCIS has stated that the "high end for the non-pilot forms will be adjusted by 30 percent above current cycle times to reflect the time it takes to complete a majority of the cases." Yet it is not clear what number 30 percent is being added to. The agency also has failed to explain why the "30 percent" figure was chosen. Previously, the processing times for forms not included in the pilot program contained a single figure in months – not a time range. USCIS calculated the cycle time for a particular filing type by taking the total number of pending cases at the end of the reporting month (beginning balance plus monthly receipts minus monthly completions) and dividing by the number of completions during the reporting month. It is not clear whether USCIS is still using the same formula to calculate "current cycle times."
Pilot Program Does Not Resolve Key Processing Time Problems the Public Encounters
Another problem with the processing times provided by USCIS is that they do not reflect the reality of multi-step adjudications. For example, in the case of a foreign national applying for an employment-based green card, an employer must file an I-140 Immigration Petition for Alien Worker and the worker must also submit a Form I-485 to adjust status to permanent residence, when a visa number is immediately available.
The processing times for such filings are sequential; USCIS adjudicates the I-140 first and then the I-485. An individual must add both processing times together to get a rough estimate of how long it will take USCIS to process and complete the case. Also, USCIS now requires an interview for employment-based I-485s filed March 6, 2017, or later, which complicates these estimates. Since a USCIS Field Office will conduct the interview, the applicant needs to look at the processing time for that specific location—not the USCIS office where the I-485 is initially filed.
The lack of case information means USCIS customers often must put professional, travel, and personal plans on hold.
Ways to Contact USCIS when Filing is Past the Case Inquiry Date
The USCIS Contact Center (formerly the National Customer Service Center) provides "nationwide assistance by telephone to customers calling from within the United States about immigration services and benefits," including assistance on pending filings. USCIS operators will only take a service request if the receipt notice date (which represents the date USCIS received the filing) is earlier than the "case inquiry date." For most filings, the petitioner, applicant, or attorney may submit an e-request instead, which USCIS prefers to a telephone inquiry.
Sometimes USCIS transfers filings, either because the agency is trying to balance workloads, or because under existing procedures more than one USCIS office is responsible for processing the particular filing. If USCIS has issued a transfer notice, then the "case inquiry date" for the office that received the filing applies. For long-pending cases at a USCIS Field Office, customers or their attorneys may also schedule an in-person appointment through USCIS InfoPass to get more information. However, the system can only display available appointment times for a 14-day range, and sometimes no appointments are available.
USCIS "Transformation" to Electronic System Is Unlikely to Resolve Underlying Problems
USCIS expects that processing time information will be more accurate and current once the agency completes its "transformation" from a paper-based system to an electronic one. Even after receiving concerns from the office of the Ombudsman in 2014 and convening a working group to consider new approaches to calculating case processing times, the agency stated that it would not be making any changes in the short-term because the agency expected the Transformation Program to fix the problem. However, the Government Accountability Office (GAO) has found that there has been little movement on the Transformation Program to date. In March 2016, the DHS Office of Inspector General found that the program was "deeply troubled," and has "wasted hundreds of millions of dollars." These findings were reiterated by the USCIS Ombudsman in March 2018.
Conclusion
Immigration benefit processing delays mean that businesses have trouble securing the workers they need, and applicants and their families may face long separations and serious financial hardships of indeterminate length. Although the agency has made significant strides in improving the accuracy of its estimates, USCIS must work towards greater transparency in its operations, reductions in application backlogs, and revised methods of estimating processing times for all application types. These improvements would provide applicants, employers, and communities a much-needed sense of economic and social stability.
---
Contributed by Svetlana Prizant, an Award Winning New York Immigration Lawyer
Call or visit Prizant Law at:
Prizant Law
118-21 Queens Blvd Suite 507
Forest Hills, NY 11375
(718) 407 0871