Is it legal to adopt from another country?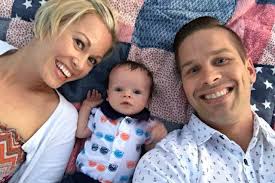 The international adoption process is governed by three different sets of laws:
the U.S. federal adoption laws;
the adoption laws of the country from which you are adopting; and
the laws of where you live (U.S. state, territory, or country).
What is the difference between Hague adoption and non-Hague adoption?
The Hague Adoption Convention
A Hague adoption follows the process according to The Hague Adoption Convention. This is an international treaty used to ensure the best interests of the children, birth parents, and adoptive parents who are involved in the international adoption process. The Hague Adoption Convention was only enacted in April of 2008; so, as long as you filed Form I-600A, Application for Advance Processing of Orphan Petition, or Form 1-600, Petition to Classify Orphan as an Immediate Relative, before April 1, 2008, you may continue your process under the current orphan regulations. Otherwise, you must follow the new Hague rules. For a child to be classified as a Hague Convention Adoptee, the child must meet the following criteria:
The Non-Hague Adoption (Orphan Adoption)
According to U.S. immigration law, an orphan is a child who is not born in the U.S., and either, both of her parents have died, disappeared, abandoned, or deserted the child by separation or loss; or she has a sole surviving parent who is not able to care for her, according to local standards of her country, and that parent has, in writing, irrevocably released the child for emigration from her country and for adoption.
You may also qualify to adopt under the orphan process if you adopted your child before April 1, 2008, or if you filed a Form I-600A or Form I-600 before April 1, 2008.
What are the special requirements for the international adoption process?
The requirements depend on whether you are adopting under the Hague convention or the Orphan adoption process.
For a Hague adoption, to be an eligible adoptive parent, you must
Be sure that your adoption agency has the authorization to provide services under the Hague adoption. Do not hire or give any money to an agency without such accreditation or authorization. Remember that your agency cannot provide legal advice or services to you or represent you before USCIS. Only a lawyer can do this. Some people hire an immigration lawyer in addition to their adoption agency. After you have chosen a Hague accredited adoption agency, and perhaps a lawyer, follow these steps:
For an Orphan adoption, to be an eligible adoptive parent, you must
If you and your child both qualify under the Orphan adoption process then follow these steps:
Do I need to have a home study conducted?
Yes. One of the documents required by USCIS is a home study document. This must be submitted for both Orphan and Hague adoption cases. USCIS just wants to ensure that your home is suitable for the adoptive child, based on the applicable laws. USCIS does not send someone to conduct the home study for you. You actually are responsible for setting this up yourself. Someone who is licensed or authorized to conduct adoption home studies must come visit your home and fill out the home study document in accordance with the Department of Homeland Security regulations. For more information about home studies, visit the USCIS website's "Hague Home Study Guidelines" or "Orphan Home Study Guidelines."
Is my adopted child automatically a citizen?
No, children are not automatically citizens without a previously obtained visa. However, there are steps to take both to provide your child with a visa upon her entrance to her new home, and to obtain his or her U.S. citizenship. If child lives abroad now, you must get him or her an immigrant visa in order for the child to enter the United States. These visas are issues by the United States Department of State at the embassy or consulate in the foreign country where child now lives. The type of visa your child needs determines what steps need to be taken in order for her to obtain U.S. citizenship. Use the following outline provided by the USCIS website to determine which visa your child needs:
Visa types for Hague Adoptions
Visa types for Orphan (Non-Hague) Adoptions
Visa types for Other Adopted Children
Once you have determined which type of visa your child needs, then you can determine what steps are necessary to obtain citizenship for your child:
Children with IR-3 and IH-3 visas automatically acquire citizenship if
For IR-3 and IH-3 cases, your child's Certificate of Citizenship will automatically be sent to your U.S. address without requiring additional forms or fees.
Children with IR-4 and IH-4 visas
Children with IR-2 visas that are
Children with IR-2 visas who did not automatically acquire U.S. citizenship can apply for naturalization when eligible.
Adopting From Abroad? Make Sure it Goes Smoothly and Hire a Lawyer
Potential family and immigration law issues mean that international adoptions can be quite complicated. A lawyer's assistance can help ensure that you prepare to meet the challenges of both systems successfully. Before you shell out your hard-earned cash and fly halfway around the world, make sure you're doing it right by speaking with a family law attorney.
Contributed by Svetlana Prizant, Esq., an Award Winning New York Immigration Lawyer
Call or visit Prizant Law at:
Prizant Law
118-21 Queens Blvd Suite 507
Forest Hills, NY 11375
(718) 407 0871
https://www.prizant-law.com/