ICE Directive 11064.3: Interests of Noncitizen Parents and Legal Guardians of Minor Children or Incapacitated Adults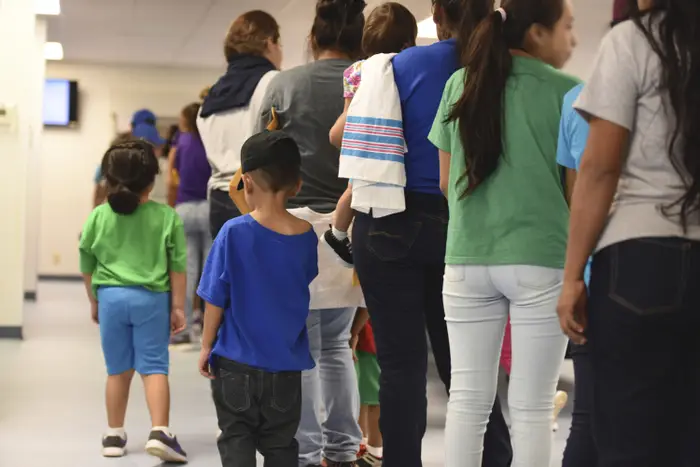 ICE Directive 11064.3: Interests of Noncitizen Parents and Legal Guardians of Minor Children or Incapacitated Adults
In our communities, ICE often encounters people who are parents of minor children or who may be the legal guardians of a child or an incapacitated adult. Last summer, the Biden administration released a "policy directive" or instructions for
ICE officers on how to handle these situations. The instructions include things ICE officers must do when they arrest a parent or legal guardian. Many of these instructions are about who will take care of minor children or incapacitated adults if ICE separates them from their parents or legal guardians. The
instructions put the responsibility on ICE to make sure that they do not abuse the "fundamental interests" (i.e., rights) of parents, legal guardians, and their minor child(ren) or incapacitated adult(s) for whom they are legally responsible.
What Protections Are in Place for Me and My Children or Adult Dependents?
At the time of arrest: First, the instructions are clear that there are situations in which ICE should choose to not send a parent or a legal guardian to detention. However, if they will put you in detention, ICE must let you make a plan for the care of your child(ren) or incapacitated adult dependent before you are arrested or detained. If you are unable to find someone to take care of your child(ren) at the time of arrest or if ICE officers believe minors have been abused or neglected, ICE must contact the local child welfare or law enforcement agency. In general, ICE must wait with you
until the person or agency who has been called picks up your child(ren) and should not be taking them or moving them to a new location until that person or agency arrives.
Detention location: If you are sent to immigration detention, you should be held in a place that is geographically close to your child(ren) or incapacitated adult dependent.
Visitation while detained: ICE must allow your minor child(ren) or your incapacitated adult dependent to visit you regularly. If for some reason in-person visits are impossible, ICE must allow remote visits. If you need other people to visit with your child or dependent, like an attorney or a notary, ICE should let them join the visit.
Family court/child welfare/guardianship proceedings while detained: ICE must arrange for you to appear in-person at a family court, child welfare,
or guardianship proceeding if your appearance is required to maintain/regain custody. ICE must also arrange for your participation where the court requires remote3 appearance.
Child welfare services/programs while detained: ICE must give you access to participate in any necessary child welfare services or programs you have been assigned.
Pending removal order (i.e., deportation): If ICE is going to deport you, they must allow you to make plans for your minor child(ren) or incapacitated adult dependents, such as appointing guardians for those who will stay in the U.S., or getting travel documents for those who will leave the U.S. with you. ICE must allow you to talk with your attorney, consulate, and others that may be required to arrange for your
child(ren) or incapacitated adult dependent's care or travel4. If there is a pending court or child welfare proceeding, ICE must also consider whether to pause your deportation until the case is closed.
Returning to the U.S. after deportation: ICE may give you permission to temporarily come back to the U.S. to attend a court hearing if the court is going to end your parental rights or guardianship. ICE's decision to let you return is made on a case-by-case basis.
How Do I Make Sure ICE Knows This Policy Applies to Me?
ICE has been told to ask people, on a regular basis, whether they are a parent or guardian. However, you should be prepared to advocate for yourself if ICE fails to do this.
Note the policy name: ICE Directive 11064.3: Interests of Noncitizen Parents and Legal Guardians of Minor Children or Incapacitated Adults.
If you have an attorney, tell them that you are a parent or legal guardian and that parental interest policy applies to you and that ICE may need to take steps in your case.
If you do not have an attorney, tell your ICE officer that you are a parent or legal guardian and that you want to make sure your children or dependents are being cared for and if there is a court case, that you want to attend those hearings. ICE is
supposed to post information about the policy in all the deten- tion facilities. However, you could also ask to speak with the ICE Child Welfare Coordinator or with a case manager with the Office of the Detention Ombudsman.
If you have questions, we encourage you to reach out to Prizant Law at 718-407-0871
If you seeking citizenship or permanent residence status for yourself or a loved one, contact the knowledgeable top rated New York immigration lawyers in Queens, NY at 718-407-0871
Contributed by Svetlana Prizant, an Award Winning New York Immigration Lawyer
Call or Visit Prizant Law Today At:
Prizant Law
118-21 Queens Blvd Suite 507
Forest Hills, NY 11375
718-407-0871