VAWA Lawyer Representing New York City Immigrants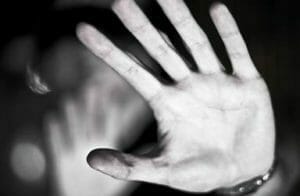 The Violence Against Women Act (VAWA) serves to represent women against violence. Through VAWA, individuals who have faced certain circumstances involving violence may be eligible to become lawful permanent residents. The Queens Immigration lawyer at Prizant Law, P.C. has experience with these cases and knows how to help you.
Call 718-407-0871 now or contact us online at https://www.prizant-law.com to get started on your New York City VAWA case.
What To Do if You Fall Under VAWA
If you are an immigrant who has dealt with a situation you believe falls under VAWA, first ensure that you are safe, the authorities are contacted, and call a New York City immigration lawyer to represent your case. These are extremely emotional and delicate situations that need to be handled by a highly trained professional.
Victims may be eligible if battery or extreme cruelty was committed by certain persons:
A current or former spouse who is a U.S. citizen
A parent who is a U.S. citizen
A child who is a U.S. citizen
A spouse or former spouse who is a lawful permanent resident
A parent who is a lawful permanent resident
Do not hesitate to reach out to a professional. Heightened emotional states can make it difficult to think clearly. With an experienced New York City immigration attorney, we can look out for your best interest and advocate on your behalf. Our firm is focused on protecting the current rights of our clients and gaining them new ones. We seek to provide security for individuals who are facing very insecure situations.
Experience & Commitment to Every Client
As a victim of violence, we want to make sure that you are no longer taken advantage of. Our attorney understands these types of cases in detail. We can work with you to build a strong case in your favor and our team works diligently to move as fast and effectively as we can.
If you are a victim of violence who believes you may be eligible to become a lawful permanent resident, call our office at 718-407-0871 and let us review your case.