What Happens if the I-751 is Denied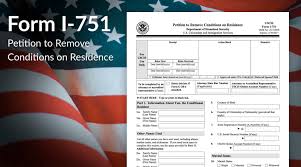 Questions and answers: What Happens if the I-751 is Denied?
Q: What should I do if my I-751 was denied?
I am married to a US Citizen and 90 days before my conditional residence expired I filed my I-751 (jointly) with all supporting documents. The extension letter for one year was received and the fingerprints were taken. Those 2 papers were the only ones I received until 2 days ago. I was checking the processing time and my case status online and there were no updates until I called the 1-800 customer service telephone number 3 weeks ago and the officer put a claim on my case because he was not able to give me more information. After 2 weeks, as a consequence of my phone call, they sent me a paper which says "on August 18th we sent you a letter where we denied your case and that notice explained our decision." I called an officer and again he was not able to give more information but recommended me to file a G-639 requesting a copy of the document. I did that September 30. What else should I do? Should we file and I-290B or an I-694? Is it too late? Will I be deported in the process? Can I still work or travel?
A: It appears that you followed the law by filing Form I-751, Petition to Remove Conditions from Lawful Permanent Residence, and supporting documentation when you were required to do so. That resulted in the issuance of the receipt notice extending your permanent resident status for an additional year while the I-751 is pending. In some instances, the United States Citizenship and Immigration Services (USCIS) cannot approve the I-751 with the supporting documentation that was submitted and issues a "Request for Additional Evidence" for you to send it more documentation to support your bona fide marriage. If it does not receive a response to its request within the specified time frame, it will deny the I-751 petition. You may have been issued a Request for Additional Evidence, but you never received it and thus did not respond, ultimately resulting in the denial of the I-751 petition.
Reasons an I-751 Petition Is Denied
There are three main reasons a Form I-751, Petition to Remove Conditions from Lawful Permanent Residence, is most commonly denied:
There is a suspicion of a fraudulent marriage or the marital relationship has failed
The I-751 was submitted late
Lack of adequate documentation
Without the letter explaining the denial, it is unfortunately difficult to tell which of these issues or others may affect your application. It appears you submitted your I-751 within the correct timeframe. Hopefully, you have evidence of when you sent the form to prove when you filed.
When it comes to adequate documentation of your marriage and eligibility, you will generally need to submit evidence of your marriage and its status now. This may mean submitting copies of:
Property deeds or apartment leases
Birth certificates of any children you have together with your spouse
Any bills you both share in relation to where you live, such as utility bills
Joint bank accounts or other financial statements
It is important these copies are clear and show both your names. It is also important these documents are new and cover the two years since your conditional residence was granted. That is, you should not use the same older documents you used when applying for conditional residence.
How to Support an I-751 With Examples From Your Life
Wedding pictures may not be adequate at this point. Instead, you should have documentation to show a life built together, including insurance, housing and financial decisions made together and for a mutual benefit. You should be able to show you have built a family, currently live together, and share a life as married partners.
You may also want to determine whether biometric testing could have been an issue. The fingerprints are used to conduct an FBI check, and anyone who has a criminal conviction may be found inadmissible. In addition, if there is anyone interviewed that did not speak strongly about your marriage's strength, this may also be an issue. If you made a simple mistake on the application form, the letter may have been sent to the wrong address. The mistake may have also created some irregularity for your stated marital address
Once the I-751 is denied, your status is a lawful permanent resident is terminated. Consequently, you are no longer authorized to work or travel. According to 8 Code of Federal Regulations (8 C.F.R.) section 216.4(d)(2), there is no administrative appeal to the USCIS Director for a denied I-751 petition. Instead, you are supposed to be issued a Notice to Appear (NTA) before an immigration judge where USCIS's decision will be reviewed and you will be given the opportunity to renew your I-751 joint petition and present your case in front of the judge. You will be able to defend yourself against removal.
What If I-751 Is Denied: Going to Court
It is very important to attend the court date. If you fail to appear, an immediate order of removal will be issued and you will face immediate deportation from the United States. Well before your court date, consult with an immigration attorney.
Unfortunately, even though it appears you have done everything as required, the immigration authorities have a record indicating you did not adhere to some requirement. It is important to work with an attorney to resolve this problem. An attorney can show you did not receive the August 18 letter and can gather affidavits from people who know you to support your petition. An attorney who understands immigration law can argue your case in strong terms.
Whether your letter was sent to the wrong address in error or a postal error put it in the wrong mailbox, an attorney can present evidence of the problem and determine a way to address the issues described in the letter — the issues that led to the denial of your immigration application. Since there appears to be a problem and you may get your court date without knowing what the problem may be, it is best to work with an attorney, since you will not have another chance to prove your case and an appeal may not be possible.
If your marriage is no longer viable, you may file an I-751 petition with USCIS using one of the other categories listed on the form, assuming you can prove you are eligible for that category. If you have additional questions or concerns, it would be wise for you to consult with an immigration attorney who has extensive experience handling I-751 petitions because there are a lot more issues than that discussed above.
Contact one of our experienced immigration lawyers in New York at 718-407-0871 or online at https://www.prizant-law.com if you need help in case your I-751 petition is denied or any other solutions to your immigration problems.
Contributed by Svetlana Prizant, Esq., an Award Winning New York Immigration Lawyer
Call or visit Prizant Law at:
Prizant Law
118-21 Queens Blvd, Suite 507
Forest Hills, NY 11375