Visa Options for Ukrainian Nationals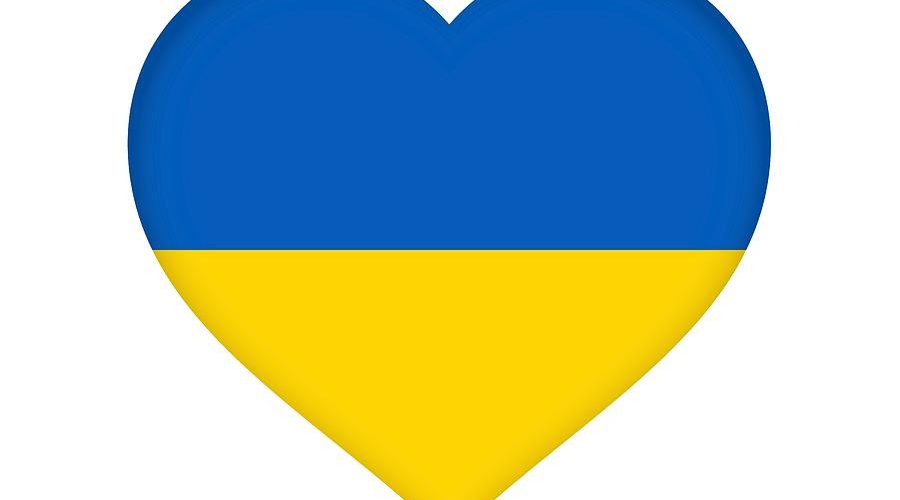 Visa Options for Ukrainian Nationals
Dear friends, please share the following information about current visa options for Ukrainian nationals who are able to leave in the light of the Russian invasion of Ukraine.
State Department issued an Announcement of Processing Posts for Visa Applicants from Ukraine stating that effective immediately, the following designations and assignments will be made for IV, fiancé visas, adoption cases, as well as A/G diplomatic and official visas.
IVs (other than adoption cases) will be processed at the U.S. Consulate in Frankfurt, Germany. This includes Diversity Visas and K-1 visas.
IV and DV applicants who already have been scheduled for appointments in Frankfurt or Warsaw may request their cases be transferred to another post. To do so, the applicant should contact the alternate post to request a case transfer, and the transfer is contingent upon the alternate post's acceptance of the case.
IV and DV applicants who have not yet been scheduled will be automatically reassigned to Frankfurt and will be notified once their appointment is on the calendar.
Unscheduled Ukrainian DV applicants who need to interview outside of Frankfurt can send requests to: KCCDV@state.gov.
DOS directs applicants to contact the following email address for questions about Ukrainian IV and fiancé visa cases: KyivIV@state.gov.
Adoption cases as well as A and G diplomatic and official visas will be processed at the U.S. Embassy in Warsaw, Poland.
Third Country National (TCN) Visa Processing
On March 2, Ukrainians were formally added to the State Department's list of Homeless Nationalities published at 9 FAM 504.4-8(E). In the FAM, DOS defines 'Homeless Cases' as follows: "Generally, a homeless visa applicant is one who is a national of a country in which the United States has no consular representation or in which the political or security situation is tenuous or uncertain enough that the limited consular staff is not authorized to process IV applications." DOS only has the authority to designate an alternate post in IV cases, not NIV cases.
As such, both Frankfurt and Warsaw have been designated posts for IV applications for Ukrainian nationals. The National Visa Center (NVC) will screen and assign all petitions for homeless beneficiaries to the designated post for processing. Based on guidance at post, although both Frankfurt and Warsaw have been designated, it appears that Frankfurt is the primary post for processing IVs for Ukrainians.
In general, as provided by 9 FAM 403.2-4, applicants for NIV visas may apply in any country in which they are a resident or physically present. As each U.S. Embassy has specific application procedures, you should contact the U.S. Embassy or Consulate where you wish to apply directly. Members should also check visa/travel requirements for Ukrainian nationals as some countries will require a valid visa to enter.
If you have already paid the MRV application fee in Ukraine but wish to apply for an NIV in another country, members should note that visa fees paid to apply in a specific country cannot be transferred to another country. If you have already paid the visa application fee in Ukraine, you cannot use that payment in a different country, so you must pay a new visa fee.
NIV applicants:
Ukrainian NIV applicant who wants to travel to the United States with no immediate USC family members:
Demand is extremely high, availability is low, and wait times and processing times are likely to be very lengthy.
If you already began an NIV application/appointment at U.S. Embassy in Ukraine and wish to transfer to Warsaw, Poland send an email request with supporting documents/information (DS-160 confirmation, name, passport bio, etc.) to Support-Poland@ustraveldocs.com to ask for transfer of your "profile" to Warsaw, after which you should be able to continue to process for a Warsaw appointment.
If you already had an NIV appointment at U.S. Embassy Warsaw but wish to expedite it, you may request expedition here.
The USTravelDocs website for Poland offers additional information for requesting an expedited appointment found here. Applicants who are granted an expedited appointment but subsequently refused a visa or who missed their interview will not be allowed to use this option to obtain another expedited appointment. If the expedite request is denied, a 2nd request is not possible and the applicant must attend the originally scheduled appointment. Make sure the applicant has all supporting documentation.
If you are seeking an NIV appointment at U.S. Embassy Warsaw or U.S. Consulate Krakow, you may try to schedule one here, however availability is extremely limited. After you have scheduled the appointment and paid the visa fee, you may then request an expedited appointment using the process noted above. (Note: At this link, there is a section with special information for applicants who are not citizens of Poland.
You should go to the USTravelDocs visa processing website for Poland and try to schedule an appointment. You should select "Ukrainian with U.S. citizen immediate family" in Step 3, when scheduling the appointment
If you are unable to schedule an appointment using the methods described above, you may instead try to request a "group appointment" at this link. You will suggest a date convenient for you. Once submitted, wait for an e- mail response from the Embassy, which should permit you to schedule an appointment. Note: The group option is available only for a Ukrainian spouse or child of a US citizen seeking to travel on an NIV. Others will be refused. You should select "Ukrainian with U.S. citizen immediate family" in Step 3, while scheduling the appointment.
If you or your relative has fled from the armed conflict in Ukraine and is looking for United States visa service in Germany, please contact:
U.S. Consulate General Frankfurt
Email: FrankfurtVisaInquiries@state.gov
Please use the following subject line: C22 – UKRAINE – FULL NAME.
Provide your full name, date and place of birth as it appears on your passport or other travel document, along with the details of your situation, including whether you are the spouse, child, son, daughter, or parent of a U.S. citizen or Lawful Permanent Resident ("green card" holder).
Additionally, you may view other, non-visa options at this link:
Currently, we have the following contact information for U.S. Embassy-Frankfurt:
The U.S. Embassy-Frankfurt has an inquiry form for visa applications here.
The U.S. Embassy-Berlin has an inquiry form for visa applications here.
Under certain circumstances, the U.S. Consulate in Frankfurt may accept filing of the Form I-130,
Petition for Alien Relative under two circumstances. First, petitions filed by qualified U.S. military service members for any immediate relative case, when the active duty military service member is stationed at a military base in Germany. This exception does not apply to service members assigned to non-military bases, such as embassies or civilian institutions. Second, U.S. Consulate Frankfurt may accept filing of the Form I-130 for petitioners who believe they have exceptional situations that would merit an exception from filing by mail to the USCIS Dallas Lockbox. USCIS published guidance on circumstances that may qualify as exceptional.
For IV cases, if you believe that your situation merits an exception, email FrnUSCISinquiries@state.gov to request an exception and explain your circumstances in detail, along with supporting documents. If your request to file an I-130 petition with the U.S. Consulate General Frankfurt is not authorized by USCIS, then you must file the petition with USCIS.
Local/direct filing of I-130:
USCIS has delegated authority to DOS to accept and adjudicate a Form I-130 filed by a U.S. citizen petitioner for an immediate relative if the petitioner establishes 'exceptional circumstances' or falls under blanket authorization criteria defined by USCIS. This policy applies even in countries with a USCIS presence. Without such delegation, DOS has no authority to permit a U.S. embassy or consulate to accept a local Form I-130 filing abroad.
Some examples of exceptional circumstances include:
Military emergencies – A U.S. service member, who is abroad but who does not fall under the military blanket authorization for U.S. service members stationed abroad on military bases, becomes aware of a new deployment or transfer with little notice. This exception generally applies in cases where the U.S. service member is provided with exceptionally less notice than normally expected.
Medical emergencies – A petitioner or beneficiary is facing an urgent medical emergency that requires immediate travel.
Threats to personal safety – A petitioner or beneficiary is facing an imminent threat to personal safety. For example, a petitioner and beneficiary may have been forced to flee their country of residence due to civil strife or natural disaster and are in precarious circumstances in a different country outside of the United States.
Close to aging out – A beneficiary is within a few months of aging out of eligibility.
If DOS declines to accept a local filing, DOS should inform the petitioner of its decision.
DOS acceptance of Form I-130s abroad is intended to assist petitioners living abroad who demonstrate exceptional circumstances as described above. It should be noted that if an I-130 is already pending with USCIS, DOS is not authorized to accept the local filing. Instead, the petitioner should request expedited processing of the I-130 petition pending with USCIS.
Travel Considerations and Requirements for Ukrainian Nationals Entering Neighboring
Countries Across Land Borders:
Currently, until the end of 2022, Ukrainian applicants do not require a visa to enter countries in the European Union (EU), which includes the countries below, as well as Germany. Outside of the EU, members should check each country's visa/entry requirements for Ukrainian nationals.
Poland: Border crossings from Ukraine to Poland remain open, although long waits are reported. Poland has suspended COVID-19 related entry and testing requirements.
Hungary: Complete information on Hungarian Entry Restrictions can be found at this link.
Slovakia:
There are five land border crossing points:
Vysne Nemecke/Uzgorod: Main road boarding crossing – This crossingis located inUzgorodwhere H13 crosses into Slovakia from Ukraine. Coordin/ates – 48° 39′ 12.96′′ N, 22° 15′ 57.96′′ E
Ubl'a/Malyi Bereznyi: Main road boarding crossing – This crossing is located 3.1km from Malyi Bereznyi where P53 crosses into Slovakia from Ukraine. Coordinates – 48°53'1.57′′N, 22°25'14.12′′E
Vel'ke Slemence/Mali Selmenci: Bicyclists and pedestrians (as of 25 February 2022, U.S. citizens may use this border crossing).
Cierna nad Tisou/Cop): Passenger trains (no car or pedestrian crossings currently authorized)
Mat'ovske Vojkovce/Pavlovo: Cargo trains (no private crossings currently authorized)
Moldova: Important note: travelers should not enter Moldova through the breakaway region of Transnistria. The main Moldova-Ukraine border crossing south of Transnistria is Palanca – Maiaki Udobnoe. North of Transnistria, the first Moldova-Ukraine border crossing is Otaci – Moghileov-Podolsk.
Prizant Law continues to monitor the situation related to the Russia-Ukraine war and will provide updates when possible