Is a J-1 Visa Holder Eligible to apply for a Green Card?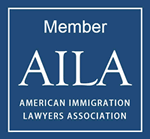 The Exchange Visitor (J) non-immigrant visa category is for individuals approved to participate in work-and study-based exchange visitor programs. Participants are integral to the success of the program.
Yes, a J-1 visa holder is eligible for a green card.
To obtain a green card, the alien must first file a petition I-140 with the USCIS. After this, it is essential to apply for an Adjustment of Status (AOS) or for an immigrant visa. If the alien resides in the U.S., they should use an AOS application. If the alien lives in a foreign country, they need to apply for an immigrant visa.
In-order to apply for immigrant status, you can consider any one of the following options:
Family based immigration: A petition can be filed by your relatives who are U.S citizens or permanent residents of the U.S.

Employment based immigration: In this case, you must find an employer who will file a labor certificate at the DOL for you.

EB-1: Based on the classification of EB-1A "alien of extraordinary ability" or EB-1B "outstanding professor or researcher," you can file an immigrant petition.

National interest waiver: There are certain waivers available to individuals who can prove themselves as "aliens of extraordinary ability." Waivers are also available to individuals seeking opportunities to work in the U.S. These waivers are called national interest waivers. Filing an immigration petition through the national interest waiver can help you obtain immigrant status.
Petitions for green cards can be filed at any time, even if the individual is subject to the requirement to reside outside of the U.S. for a period of two years. The individual must satisfy the two-year foreign residency requirement after the petition has been approved. A waiver can be obtained for the foreign residency requirement, in which case the individual need not move to the home country.