Adjust Status and Get Green Card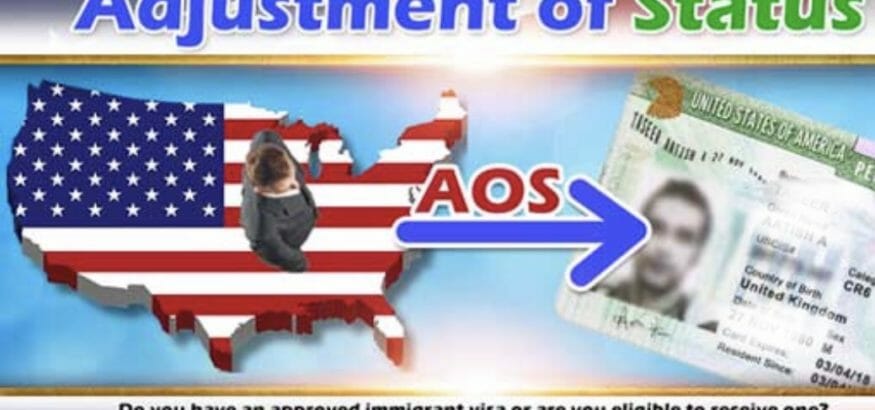 Married Permanent Resident, Living in the U.S.: When Can I Adjust Status and Get Green Card?
When non-citizens living lawfully in the U.S. can take the next step and adjust status based on marriage to a lawful permanent resident?
When you marry someone who has lawful permanent resident status in the U.S. (a "green card"), you can apply for permanent resident status too, if you're already in the U.S. and you're eligible under the rules, you can ask USCIS to adjust your status to permanent resident. However it's going to take some time.
First, File an I-130
The first step is to have your U.S. lawful permanent resident spouse file a petition with U.S. Citizenship and Immigration Services (USCIS). Its purpose is proving that you're married and that your spouse is a green card holder. The government needs to be sure of those things before it will allow you to apply for permanent residence.
Your spouse files the petition using USCIS Form I-130. It will normally take USCIS anywhere from a month to six months to approve the petition. Once you get the I-130 approval notice from USCIS, you can go on to the next step.
Why You Have to Wait Before Adjusting Status
Not everyone is eligible to adjust status. One of the rules is that the U.S. must have a permanent resident "space" for you, available immediately. (USCIS calls this an available "visa" or "visa number," but it means green card, too.) Unfortunately, as the spouse of a permanent resident, there probably won't be room for you immediately when you get your I-130 approval. Instead, you're put on a wait list.
A waiting list develops because the number of green cards for spouses of U.S. permanent residents is limited. Before a green card becomes "immediately available" to you, the government must finish work on the case of everyone from your country who wants to get a green card through their permanent resident spouse and who applied before you did.
(While you're on the wait list, make sure you're maintaining "lawful immigration status" and don't work illegally—otherwise you'll lose your ability to adjust status.)
When You'll Actually Get Your Green Card
No matter when you're allowed to file your adjustment application, USCIS can't actually give you a green card until one becomes available. If USCIS is using the "Application Final Action Dates" chart, you won't have to worry about any further delay, because the green card is available even before you apply. But if it's using the "Dates for Filing Family-Sponsored Visa Applications" chart, you'll be able to apply well before the green card actually becomes available. In that case, USCIS will probably won't approve your adjustment application until the green card is available.
Contact one of our experienced immigration lawyers in New York at 718-407-0871 or online at https://www.prizant-law.com if you need help with adjustment of status or any other solutions to your immigration problems.
Contributed by Svetlana Prizant, Esq., an Award Winning New York Immigration Lawyer
Call or visit Prizant Law at:
Prizant Law
118-21 Queens Blvd, Suite 507
Forest Hills, NY 11375