J-2 Frequently Asked Questions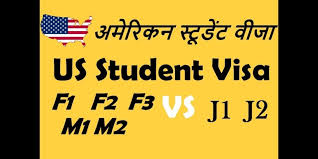 Who is eligible for J-2 status?
The spouse and unmarried, minor children (under 21 years of age) of the exchange visitor are eligible for J-2 status.
When can my J-2 spouse and children come to the U.S.?
J-2 dependents may not enter the U.S. unless the J-1 is in the U.S. or accompanies the dependents. In other words, if a J-2 dependent enters separately from the J-1, the J-1 must arrive in the U.S. first.
What documents should a J-2 be prepared to present at the U.S. port of entry?
J-2 dependents should have a valid passport with a valid J-2 visa stamp. They should also have their own DS-2019 form and proof of the funding noted on the DS-2019.
How long can J-2s remain in the U.S.?
J-2 dependents are permitted to stay in the U.S. as long as the J-1 is in the U.S. If the J-1 is approved for an extension of his/her program, the status of the dependents is automatically extended.
Can J-2 dependents get work permission?
Yes, as long as that work is not to provide financial support for the J-1. Processing by USCIS takes an average of 90 days. It is not necessary for a J-2 to show proof of special skills or a job offer to receive a work permit.
Can J-2 dependents study?
Yes, J-2 dependents are eligible for part-time or full-time study at every level of education. However, Berkeley International Office recommends that a J-2 visitor who plans to enroll in an undergraduate or graduate degree speak with an advisor about the benefits of changing status to a student visa.
Contact our experienced immigration lawyers in New York City today at 718-407-0871 or online at https://www.prizant-law.com/ for creative solutions to our client's complex immigration problems.