Immigration Reference Letter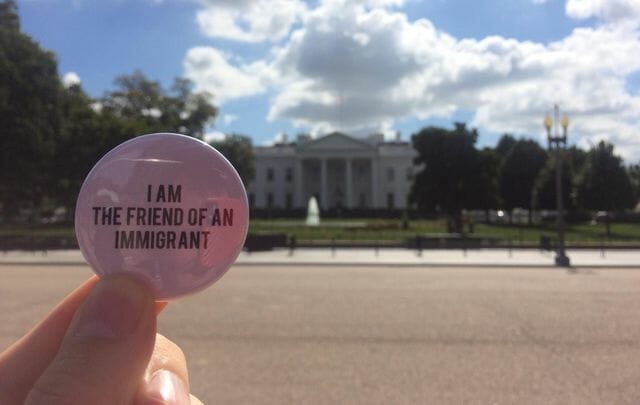 Writing a Strong Good Moral Character Immigration Reference Letter for a Friend.
Use these sample immigration reference letters for a friend as templates for your Good Moral Character Letter:
When applying for U.S. citizenship, one primary requirement that an immigrant needs to possess is good moral character and ethics. This is basically defined by how they measure up to the standards of the average U.S. citizen according to the community by which the applicant intends to live and work.
Because good moral character is primarily determined according to each case, submitting a number of character references can support an applicant's odds for gaining citizenship. Also, character references can be used for an immigrant who may be dealing with removal proceedings as well.
Here are some tips and guidelines on how to properly write an immigration reference letter:
1. Use Appropriate Introductions It's simply not enough to just write a quick, haphazard letter in this case. The reference letter needs to be strong and include key details in order to be effective. First of all, it needs to have basic information about yourself and explain the relationship between you and the applicant. Begin the salutation with, "To Whom It May Concern".Next, introduce yourself in the beginning of the letter by providing your own immigration status and name. Explain how you came to know the applicant. If you hold a respected position in the community, business, or military, be sure you include this important information in the letter.
2. Talk About the Applicant's Character In most cases, the heart of any letter is considered the most important. Provide key examples of the applicant's integrity and good character. Clearly point out the different character traits the applicant has, such as a desire to help other people in need. Next, include details that support that claim with specific details of certain events whether they're past or present, like volunteering their time to feed hungry kids.
Also, it's advisable to convey stories of how eager the applicant is to help out a friend or neighbor who could use a hand or how much they care about their family. If the applicant's petition is denied and may therefore potentially lead to substantial hardship, such as both financial and emotional turmoil, include that information in the letter as well.
3. Include Other Aspects if Applicable
Depending on the applicant's personal situation, it may be a good idea to discuss the applicant's family. In the U.S., family ties are especially important and perhaps it's a strong reason why they're seeking citizenship. If the applicant has a particularly strong bond with their spouse and/or children, go ahead and describe it in the letter.
Again, provide specific examples if possible. In order to further provide credibility, make sure that you describe your longtime or frequent contact with the applicant. If you're a former or current employer of the applicant, offer some background on them in terms of your working relationship, such as where and when they worked for you along with their duties and job title at the time. Include examples that illustrate and positively reflect their work ethic, skills, and integrity.
4. End the Letter by Complementing the Applicant
Finish your immigration reference letter with a sincere compliment and also let the reader know that it's okay to contact you if they need more information. Therefore, be sure to list all your contact information including your phone number, email, and mailing address. Even though it's not absolutely necessary, it's always best to get the letter notarized as this will verify your identity as well as your signature.
Contact one of our experienced immigration lawyers in New York today at 718-407-0871 or online at https://www.prizant-law.com if you need help with filing extreme hardship 601A waiver or any other solutions to your immigration problems.
Contributed by Svetlana Prizant, Esq., an Award Winning New York Immigration Lawyer
Call or visit Prizant Law at:
Prizant Law
118-21 Queens Blvd Suite 507
Forest Hills, NY 11375
(718) 407 0871
https://www.prizant-law.com/