Adjustment of Status with Diversity Visa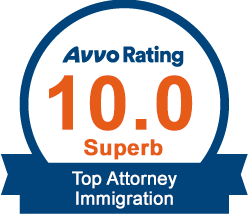 You can apply for Adjustment of Status (AOS) if you are present in the United States at the time you win the Diversity Visa Lottery. You have a chance to become a legal permanent citizen through AOS without having to go back to your home country for a visa interview.
There are a few applicants who frequently move or travel using a non-immigrant visa. If you are one of those applicants who have a legal status and travel frequently, you can choose to decide the spot where you want to be interviewed. Remember that for consular processing, you need to apply for adjustment of status based on your lottery results before September 30 of the intended year.
You can miss out your chance due to unnecessary delays as there is tough competition for the limited entries. You have the option of discussing your case with your visa attorney to make a better choice.
If you decide to stay back in the United States after being chosen as a diversity visa lottery winner, you should proceed with the AOS application immediately. To use this option you need to fulfill the eligibility criteria.
The Eligibility Criteria For Adjustment of Status
When you apply for adjustment of status, you need to be present in the United States legally. You shouldn't have entered US using illegal or criminal means nor worked illegally.
You need to have a valid I-94 card. When you enter US on an immigrant visa, a paper giving details of your entry will be stapled to your passport. At the time of application for AOS, the date on your card must not have expired. (You receive this card at your port of entry in the US).
You may not be considered eligible for an AOS application if you hold a deportation, police or illegal status record. If you have a history of any such records, it is better you consult an attorney to guide you about the available waivers and recommended steps in your case.
You can consult your local USCIS office to confirm your eligibility. There are a few cases where applicants enter the United States using visa waiver program and face complications when they apply for adjustment of status. Similar difficulties are faced by applicants who apply for AOS before sixty days of stay in the US. Such activity may make your intentions look doubtful thereby leading to denial of your application.
Some local USCIS offices require you to submit a withdrawal letter if you have concurrently applied for a green card through your employer. They require a letter before you can submit your application as DV lottery winner.
You can proceed with your application once granted approval by your local USCIS office.
---
Contributed by Svetlana Prizant, an Award Winning New York Immigration Lawyer
Call or visit Prizant Law at:
Prizant Law
118-21 Queens Blvd Suite 507
Forest Hills, NY 11375
(718) 407 0871