H-1B Application Accepted: Now What?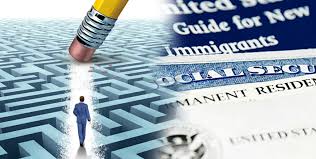 H-1B cap season is here. On April 2, USCIS began accepting applications for the H-1B visa lottery, and if last year is any indication of the time it will take to close, it should be around five days. While waiting to have an H-1B application accepted, you may be wondering what to expect. When can your employee enter the U.S. if they're not already here? When can they begin working? Here's what you can look forward to as you get started:
H-1B application accepted? Here are your next steps
First, watch for RFEs
Though there may be delays in acceptance of H-1B visa petitions, 85,000 H-1B visas will be awarded.
You may not know for some time whether you're employee has been accepted, and in the coming months, USCIS will be issuing RFEs, to which you have an allotted time frame to respond with supporting documentation. Though RFEs do not always indicate an impending denial, lately RFEs have been correlated with higher denial rates.
If you are successful, with an H-1B application accepted, you can expect a few different notifications from USCIS, which may be mailed directly from the agency. Or, if you work with an immigration provider like Prizant Law, they will be sent to you.
Approval notices
Some petitions will be approved as of June 1, and formal approval notices will likely arrive after August 1.You can expect to see an approval alert and notification of your check deposit with USCIS after the beginning of June. You will be sent a formal approval notice by USCIS in early fall 2018.
Starting work on H-1B
Generally, H-1B visa holders can begin work no earlier than October 1, 2018. Some applicants arriving from overseas may be permitted to enter the country 10 days ahead of time to settle in before starting work on October 1.